I feel like the whole world and its dog has chewed me up, sh*t me out and then sh*t on me that little bit more this last month. Yes, I  don't just want you to cue the violins, I want you to cue the whole damn orchestra.
I think we all have times in our lives where life itself can momentarily get ontop of us. August has been a fine example of this for me. From moving homes, to fallouts with foes and everything inbetween, if ever I believed I was cursed, this past fortnight has been the time to prove it. Honesty, I thought this to  myself on several occasions inbetween the grossly overt wailing I would sporadically and wholeheartedly break into throughout random moments of the day. Sometimes even waking in the middle of the night to shed but a tear on my bedroom pillow before falling back to sleep by counting on my fingers the amount of money I owe relatives who pitied me in my debt-stricken days of 2019. 
Have I walked under a ladder, looked at a black cat the wrong way? I really wondered wtf have I done? You may think I'm being overdramatic but, you try having a month of the following:
Dusting Away Cobwebs Is Costly Work
Can I just start by saying this is animal cruelty, anyone who wants to whisk up a cobweb with a feather duster like it's candyfloss on a stick needs to check themselves. Anymore cleaners try and eradicate the spiders, I'm calling animal rescue. You've been warned!
So basically having recently moved out of the other property I lived in for 2 years, we had to pay for professional cleaners, which definitely wasn't my choice, but a contractual obligation put in subtly by the landlord and co. 
Anyhow, I know I'm not the tidiest but one thing that can be said is that I did everything humanly possible apart from clean the floors with my tongue when it came to making the place we were leaving look 'presentable'. With this thought ripe in my mind I get a report and invoice quote from the cleaning squad or shall I say money launderers (hehe see what I did there).
In summary, the main issue with the cleanliness of the flat came down to 'dust', and the bill was over £350. I'm sorry but the last time I checked, a bit of dusting may give you a touch of tennis elbow but it certainly doesn't warrant making you £350+ richer! Can I just add, before you start thinking I'm some filthy tramp, that dust was a common feature of the flat. This was due to the fact that, how can I say this, in comparison to this flat you would say there's more ventilation in a vacuum. I'm surprised my lungs haven't collapsed yet from the lack of air, thanks to the shitty perspex panel which basically prevents the opening of all bar one window in the living room. Hence dust gathers. You could dust the place at 9am tomorrow and by 1pm it's looking like Pompeii.
Not because you're a diabolical duster but because dust bunnies love a lack of oxygen. 
So at the mo I've basically got the boxing gloves on against the money launderers, demanding they reduce the cleaning fee. Wish me luck with this one, will ya!
Late For Work Everyday This Past Fortnight
It's one thing being late once or twice while trying to figure out your new route to work when moving homes, but it's another thing making a habit of it. It's not like I've actively went out of my way to sashay into work 20 mins after I should've for atleast 8 of the last 10 working days. I just didn't realise that I'm such a slow (stroller) walker when it's a sunny day and my route to the station involves a meander through a leafy park. I definitely need to pull my finger out with this one or I won't have a job much longer. Then I definitely won't have time to stroll through that pretty park as I'll be queuing at the job centre instead seeing the not so pretty sight of the unpolished bald head infront of me in line. 
How The F*ck Do You Work The Hot Water?
One thing I hate more than loud neighbours when moving into a new place is trying to figure out how to use the heating system, be it for radiators or hot water. The manuals make me more confused after skim reading them than before. When it comes to electricity and bills I always have this unshakeable paranoia looming over me, like a dark cloud, that if I fondle one too many buttons on this heating system I'll be forced to sell a kidney on the black market just to pay for the bill I've racked up by somehow setting the system to 'on 24/7'.
My hair has never been as greasy, honestly it felt like I'd dipped my head in a vaseline tub for the past week. But not to worry, I managed to get the hot water working, I dont think its working correctly but at least I got hot water out of the boiler. Can't wait to see the number of noughts on the electricity bill at the end of this month.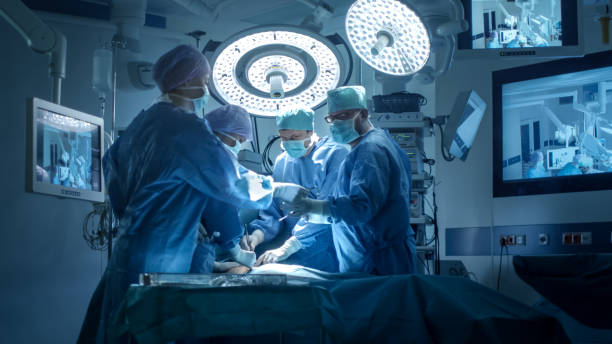 Good Will Jobhunting
So I'm currently doing maternity cover, from March this year till December. Great timing I must add, just in time for Christmas. Which means my family are getting f*ck all from me this festive season. 
Back on the grind I go, making my CV look painfully eager in demand for attention to match an overtly egotistical cover letter.
I don't know what the most challenging element of the jobhunt is. Is it wording a good lie to make it semi-truthful on the CV? You know the one we all do like – 'I spent a week watching others make pie charts on excel in my aunt's workplace' that somehow evolves to the suped up statement on the CV of 'advanced proficiency in all microsoft packages including excel, powerpoint and word.' Hahah we're all a bunch of Bullsh*tters! Or is it the cover letter which catches you out more? It's one thing writing big bollocks sentences in bullet points onto a pdf, but it's another finessing those words into a narrative which screams as the tinder version of the job world –  'you want me'.But before you make your choice, let's not forget the old faithful to alot of employers – the job interview. Asses clenched, palms sweaty, we've all been there. I always hate when they ask – 'so what attracted you to the role' – 'eh money you f*ck' we all think to ourselves as we force out the blatant lie that we have a deep subliminal connection with this no-name startup.  
Speaking of awkward job interviews, I came across this poor geezer's excerpt on reddit saying the following:
 "In a job interview I shook the employer's hand and said 'Hi, how are you?' (exercising my assertive social skills) which would've been fine except that I said it at the END of the f–king interview." — brend0ge
I mention this one and others on my radio show, if you wanna check those embarrassing stories out click here.
So as you can see from the above, life is going swimmingly, yes swimming in treacle really is a great way to pass the time. The above scenarios are  just the tip of the iceberg, and I'm sinking faster than the Titanic, infact faster than Jack did in the Titanic as he let go of the floating piece of plywood (we all know he could've held on let's not kid ourselves). 
I hope your life is going well, that you aren't in the middle of a job hunt or worse racking up a heating bill that forces you to sell your soul to the devil in a months time! I really do!